I haven't done a book tag in ages so I thought it'd be fun to try out this one created by Loony Literate. Plus, it's Harry Potter, so how can I pass this up?
Luna Lovegood: A Book You've Read That's Really Weird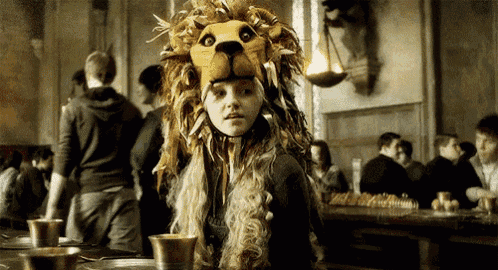 I've read so many weird books, but the one that pops to mind is Nyxia by Scott Reintgen. This book is kind of bizarre, but I love it. Just the nyxia manipulations, the people, and the aliens. It's all so strange, but it's incredible and mind-blowing at the same time.
Dolores Umbridge: A Book with a Really Nice Cover that you Disliked
The Waking Land by Callie Bates has such a beautiful cover, but unfortunately, I really didn't enjoy it. The main character did my head in, and it was a bit of a struggle to get through. You can find out more of my thoughts in my spoiler-free review.
Fred and George Weasley: A Book That Made You Laugh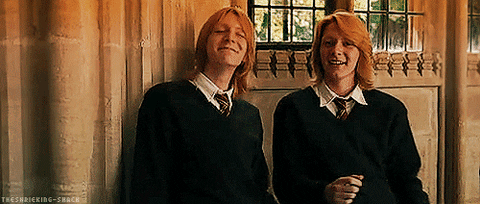 Despite all the heartache that Cassie Clare's books cause, City of Ashes is one that comes to mind when I think of books that made me laugh. Particularly Alec in that book. He made me laugh so much, particularly in the Fearless chapter. But there are so many one-liners that have me giggling like mad when it comes to the Shadowhunters series. Even when I haven't read them in forever.
Hermione Granger: A Book that Makes You Feel Smart for Having Read It
Honestly, every time I make it through a classic or a Shakespeare play, I feel smarter. But one that definitely made me feel smarter was Doctor Faustus by Christopher Marlowe. I had to read the play for school, but I still felt more worldly for having read it. And I actually really ended up enjoying it!
Sybil Trelawney: A Book You Haven't Read Yet (or hasn't been released yet) that you Just KNOW You're Going to Love
I'm so sure I'll love it that I'm saying it before it even has a title! Throne of Glass #7 by Sarah J. Maas is one that I know I will love. Actually, I'm terrified. I'm probably just going to get my heart shattered,  but I'm living for this series, so when do I not want more of these beautiful characters?
It doesn't come out for another year though…
Severus Snape: A Book That Had Mixed Reviews, That You Either Really Enjoyed or Really Disliked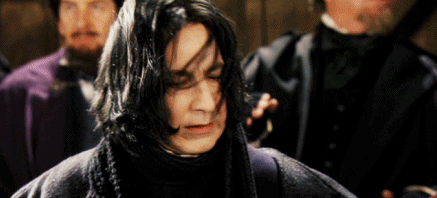 I appreciate what Snape did, but he still bullied Harry all throughout the series, and that's not okay, no matter how good your intentions are.
For this prompt, I'm going to go with The Angel Experiment by James Patterson. I feel like the Maximum Ride series has so many mixed reviews, but I really liked it when I first read it. Granted that was when I was 11. I've maybe read it once or twice since, but not very recently, so who knows what I still think of it? I still think it's a fun series.
Harry Potter: A Book From Your Childhood

I think it's probably a cop-out if I say Harry Potter for this particular prompt, so I'm going to go with The Faraway Tree Stories by Enid Blyton. I loved these stories growing up, and apart from Harry Potter, this was the book that kickstarted my love for magic and all things fantastical. I even still have my (very battered) copy on my bookshelves, still in a place of pride. I haven't read them since I was little, and I kind of want to, but I don't want to ruin them…
And that's it for the Harry Potter Book Tag! That was really fun. If you read this, I tag you (because I'm being lazy!) and let me know what your favourite Harry Potter book is!
I hope you're all having an amazing day and I'll see you in my next post!
–Rachael